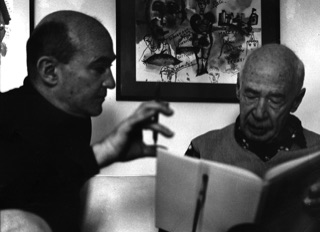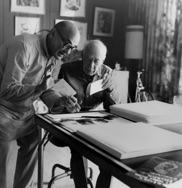 Few people know that the famous author of Tropic of Cancer was an accomplished and respected painter who completed over 3000 watercolors in his lifetime.
In his own words and persona, and through rare and never before released footage and audio, this film offers an unprecedented glimpse into the mind and heart of one of America's greatest author and artist. Painting, like his writing, was a metaphor for living to the fullest. And few people live with as much zest and passion as Miller did.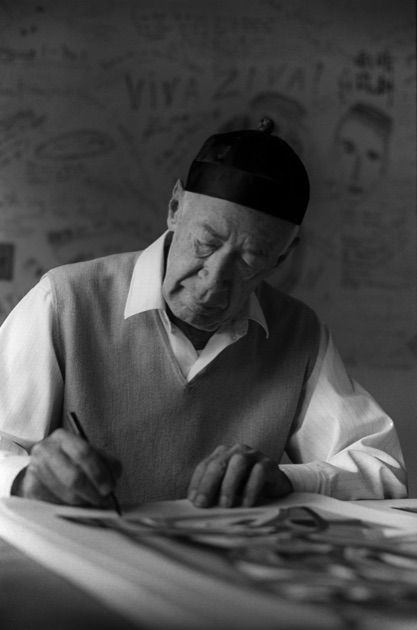 THE HENRY MILLER ODYSSEY (90-minutes)
The colossus of Big Sur at work, living in, and revisiting old haunts in Brooklyn and Paris. Miller generously reveals how he saw his era, his peers and himself. He recalls his painful youth and his struggle to survive as a writer. (90-minutes)
"Le film de Henry Miller c'est Paris...a hymn to a personal genius." - Jean Renoir, Filmmaker
"The ultimate accolade for a documentary..." - Los Angeles Times
HENRY MILLER: REFLECTIONS ON WRITING (45-minutes)
Miller discusses his views on writing with the likes of Anais Nin, Lawrence Durrell and Lawrence Clarke Powell. An expansion of The Henry Miller Odyssey on the subject of writing.
HENRY MILLER READS AND MUSES (50-minutes)
An hour of Miller reading from his own writingsFrom "The Tailor Ship," Black Spring:
"…always merry and bright. If it was before the war, and the thermometer down zero below, it happened to be Thanksgiving Day, New Year's or a birthday, or just any old excuse to get together, then off we'd trot the whole family to join the other freaks who made up the family tree, it always seemed astounding to me how jolly they were in our family in spite of all the calamities that were always threatening. happened. In the twinkle of a star."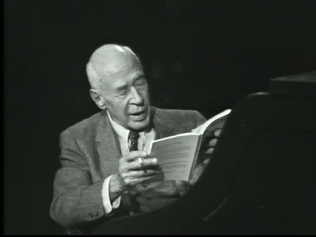 HENRY MILLER: TO PAINT IS TO LOVE LOVE AGAIN (50-minutes)